Contact
We would love to hear from you. With questions, comments, suggestions, or anything else, contact us by...
Telephone: 860.365.0337 
E-mail: info@epocharts.org
Address: 27 Skinner Street, East Hampton, CT 06424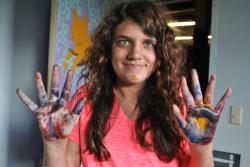 Thanks for coming to Summer Session 2015
We had a great week of summer session with some amazing students. We had a fun time exploring art, film, musical theater, clay and theater!