Get Involved
Be A Part of Transforming Lives and Your Community
Volunteering is rewarding and helps build healthy, sustainable communities, thereby empowering individuals. Epoch Arts offers many opportunites to share your knowledge, skills and experience with others.
We are responsible for our neighborhood
The only way to help fix the problems in our community is neighbor by neighbor.
There is an overwhelming need for youth programs in our communities. Our solution to this problem is more than just throwing together a supervised, controlled environment in which youth can be kept out of trouble. Rather, our programs are designed specifically to meet the needs of the participating youth. We fill the void with structured, artistic activity that fosters creativity, leadership and social skills, while bolstering a positive self image. If you think our organization is as important and necessary as we do, feel free to donate your time, resources or money.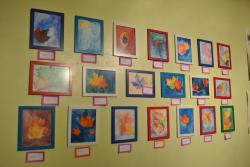 Thanks for coming to Artopia
On Sunday, November 8th Epoch Arts hosted its annual fundraiser, "Artopia". The event was a great success with many visitors. Our theater was filled with live music from Someone You Can X-Ray and beautiful art work made by our students. Delicious treats were enjoyed in the café. Children and adults alike were entertained with art demos and craft activities. Some lucky people went home with some great silent auction treasures. Epoch would like to thank all those who came to the event and all those that made it possible with their donations of time, food and items.